True Sports, the parent company behind giant shaft retailer True Temper, recently announced that it is in the process of acquiring Accra Golf Shafts. The acquisition was part of a larger acquisition of Accra's parent company, Premium Golf Management Co. (PGMC)
Accra is the premium graphite shaft company trusted by professional golfers from all over the world. Most recently, Gary Woodland used Accra during the U.S. Open this year.
Although the terms of the acquisition were not disclosed, it has potentially exciting implications for the golfing industry. Here is what you need to know about True Sports, Accra, and what the acquisition means for golfing:
True Sports' Rebranding Efforts
The acquisition was part of larger corporate rebranding efforts on True Sports' part. The company's success in the industry can be traced back to its partnership with the investment firm Lincolnshire Management, headed by CEO TJ Maloney, to help create more valuation in True Sports.
TJ Maloney, who is a golfing fan himself, worked closely with True Temper to create a tailored approach to increasing its value.
Lincolnshire takes a personalized approach to its business investments with dedicated, small teams. Thanks to TJ Maloney and Lincolnshire Management's venture with the company, it was able to restructure aggressively after an unexpected downturn in the golfing industry.
Lincolnshire Management helped identify potentially valuable opportunities for growth. The firm gets a deep understanding of the business structure and helps companies create plans to realize their value. Lincolnshire has developed and perfected its strategy of investing and acquiring over the course of three decades. The company has a 33-year track record of identifying growth and creating a plan to see it happen.
As a result of this strategy framework, True Sports saw impressive results even after the economic downturn that led to it becoming the leader that it is today. Under TJ Maloney's leadership, True Sports is seeing strong growth.
This growth led to the opportunity to acquire Accra. True Sports' golf shaft division includes True Temper, Accra, and Project X brands. "Given the current aggressive growth rates and continued future expansion across all of our product categories, now is the perfect time to unify our brands and our company under one banner, cementing our position as a leader in performance sports products," says Jeremy Erspamer, CEO and president of True Sports.
There are other changes to the organization as well. True Sports now has divisions in hockey, baseball, ice skating, and lacrosse. Most notably, True Temper launched a new premium ice hockey brand that is used by over 130 NHL players.
About Accra
Accra was founded in 2002 by Gawain Robertson and Dave Makarucha as PGMC and is now based in Kingston, Ontario. The company started by creating a relationship with Royal Precision and United Sports Technologies (UST).
The founders wanted to create custom components unlike the competition. Accra provides high-level components for clubs with a fitter-centric focus. The company's products have broad appeal and include almost every demographic of golfer. The offerings run from lightweight iron shafts for younger golfers to tour-level shafts that are used for long-hitters on the PGA Tour.
PGMC licensed Accra in 2004 and acquired the brand and intellectual property completely from Royal Precision and UST in 2007. PGMC managed and serviced True Temper's aftermarket business throughout Europe and North America. The arrangement, which started in 2016, was an essential part of the deal and includes club fitters of all levels.
The company's reputation as a provider of high-quality products is what propelled Accra to success. In fact, its significant growth caused it to have one of the most successful launches of a new shaft brand in golfing history. Accra Golf prides itself on its ability to embrace technology while still maintaining the craftsmanship and attention to detail that made it famous.
Accra is a market leader as it continues its dedication to excellence. The company has been a part of more than 50 Tour victories around the globe and is distributed through more than 350 fitters in 24 countries, according to Accra. The certified Accra fitters are professionals who represent Accra's brand and work on the front line to create relationships with customers. These club fitters provide feedback and contribute significantly to the development of Accra designs.
Coming Together for a Better Shaft Industry
According to leaders at True Sports, the acquisition will have little impact on business. The Accra line is well developed and contains an impressive foundation, so the company doesn't have plans to overhaul the brand.
However, the main change, leaders note, is that Accra will be able to roll out its products more quickly and effectively by harnessing True Sports' capabilities. What that means is that instead of weeks, research and development will be able to get specifications and prototypes in a matter of days.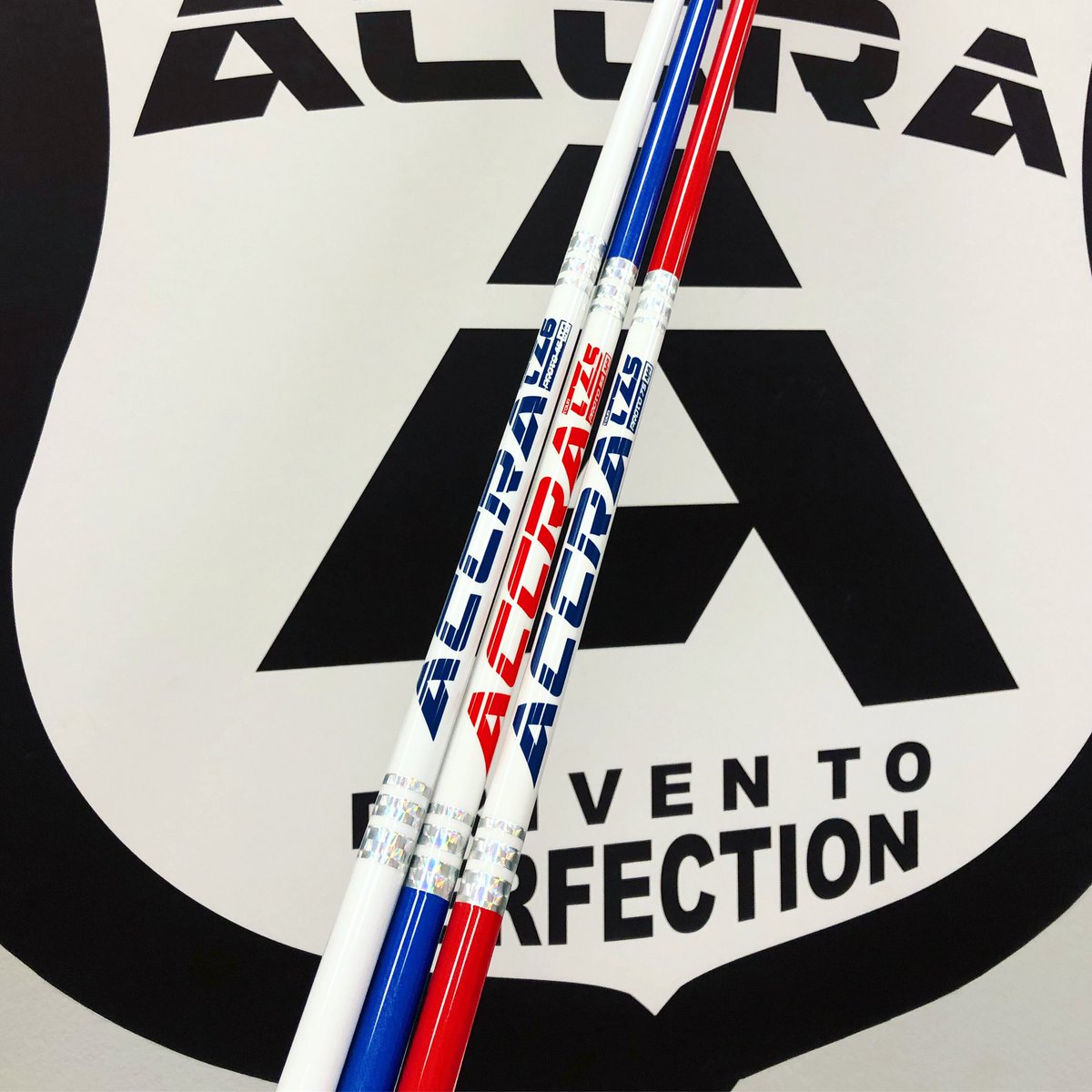 "With Accra's current R&D and their manufacturing partners, they might have to wait weeks if not months when they send in specifications for a new prototype to test," says Don Brown, True Sports' senior director of innovation and marketing. "Working with my R&D group, they can send the specifications and have prototypes for testing within a matter of days."
The acquisition means that Accra can keep its high standards while accessing the capabilities of a much larger corporation.
"Having access to True Sports' vast R&D capabilities, including their Center for Sports Testing and Research, will enhance the sophistication of our design and prototyping process," says Accra founder Gawain Robertson. "Being able to take advantage of True's global marketing, logistics, and operations capabilities will strengthen the Accra product and brand."
Exciting Future in Store for the Golf Industry
True Sports' acquisition of Accra signals an exciting change for both brands. Their combined strengths mean that more people than ever will be able to get the high-quality Accra shafts for their game.